Icebreaker & research vessel Oden
The mighty icebreaker and research vessel Oden is owned by the SMA. Oden has since delivery in 1989 made many expeditions to the Arctic and Antarctic.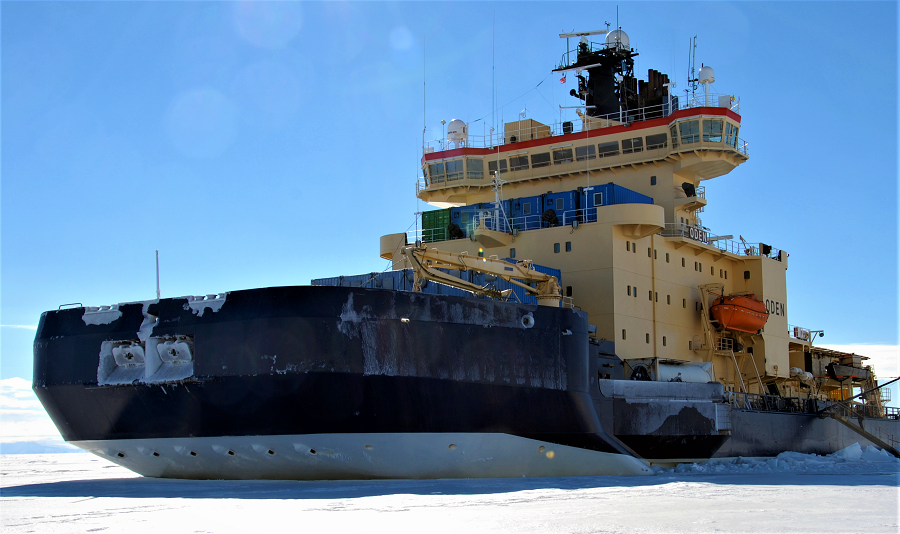 The IB Oden was delivered by the Götaverken Arendal shipyards to the Swedish Maritime Administration (SMA) in 1989.
Oden is owned by the SMA and manned by Viking Supply Ships A/S. Oden has since delivery made many expeditions to the Arctic and Antarctic.
Furthermore, icebreaking operations have taken place in the Baltic during winter time. For the purpose of using Oden as a platform for research activities, SMA has entered into a longtime agreement with the Swedish Polar Research Secretariat.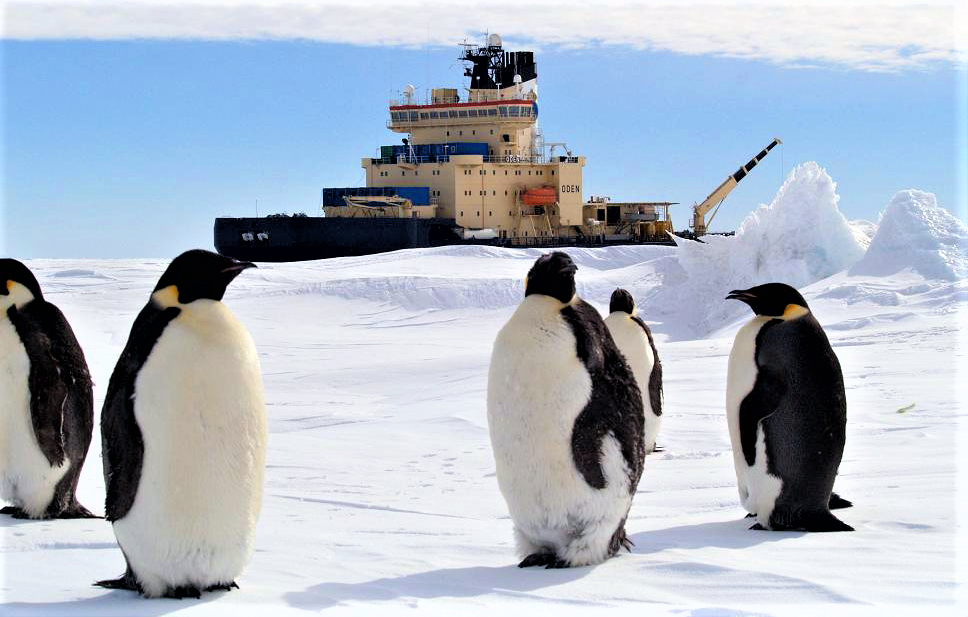 The polar classed Oden is designed as a combined escort icebreaker and research vessel. In the course of time, Oden has been upgraded and fitted out with advanced scientific equipment and at present the vessel is one of the leading research platforms in the polar oceans. Oden is very flexible and can carry scientific equipment, containerized laboratories, frozen storage, containers, seismic equipment and deep drilling equipment for geological surveys etc. In 2007, a new multibeam echo sounder together with a sub-bottom profiler were installed. The multibeam echo sounder is designed to perform seabed mapping – bathymetry and seabed imagery – to full ocean depth with high resolution. Together with the sub-bottom profiler, capable to penetrate up to 100 m of sediment, the instrumentation on board Oden offers an outstanding resource for ocean mapping in Arctic and Antarctic areas where only a small portion of the seafloor so far has been mapped.
On 7th September 1991, Oden became the first non-atomic powered vessel to reach the North Pole and Oden has been to the North Pole five more times since then. In the last years, Oden has also sailed the southern latitudes under a Swedish–American cooperative project, "Oden Southern Ocean". Oden has been chartered, during the Austral summer, from 2006/07 until 2010/11 ,by the US National Science Foundation (NSF) to break the ice channel into the American McMurdo Research Station on the Ross Sea, Antarctica.
During the transits, international researchers conducted marine research projects, using Oden as a platform.