Sustainable Flow
Through seven pilot ports in the Central Baltic area, the Sustainable Flow project contributes to the reduction of CO2 emissions. The project will not only increase the knowledge of what individuals and organisations can do but will also develop practical tools for stakeholders.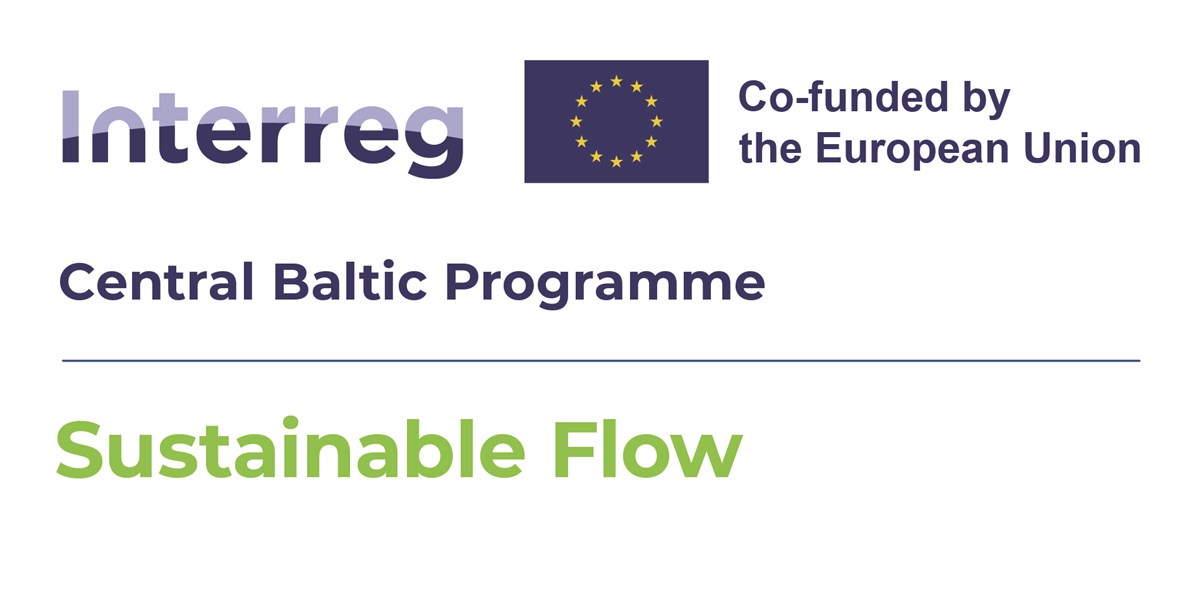 May 1, 2023 - May 31, 2026
Total budget €3,421,725.64 (ERDF €2,737,380.49)
The Swedish Maritime Administration's budget is about SEK 3 million













The Sustainable Flow project offers a solid ground for developing intermodal/multimodal transportation systems. As a result, CO2 emissions are reduced in port operations in the CB region – and beyond. By end of the project in 2026 – the ports as hubs of maritime sector in CB area – have the ability and the capacity to be smarter, greener, more cost-efficient, interoperable, sustainable, accessible, and safer and more secure.
Project objectives
Development of practical solutions and a digital tool to support CO2 reduction and energy saving measures in transportation systems, and
A concept for energy savings and production of renewable energy in ports as hubs of multimodal operations.
The Swedish Maritime Administration will work to streamline the flow of information between us and the ports, so that the ports can plan their operations more efficiently. Among other things, the ports and our icebreakers will exchange planning information digitally in real time.
Project partners
Satakunta University of Applied Sciences (FI) – lead partner (www.samk.fi)
Swedish Maritime Administration (SE) (https://www.sjofartsverket.se/)
Åland University of Applied Sciences (AX) (https://www.ha.ax/)
International Transport Development Association (LV) (www.itda.co)
Tallinn Technical University (EE) (www.taltech.ee)
Fintraffic VTS ltd (FI) (https://www.fintraffic.fi/en/vts)
Swedish Confederation of Transport Enterprises (www.transportforetagen.se)