Norrköping - Johannisborg Seamen's Club
The seamen's club in Norrköping is situated close to the port areas and yet at a walking distance from the city center.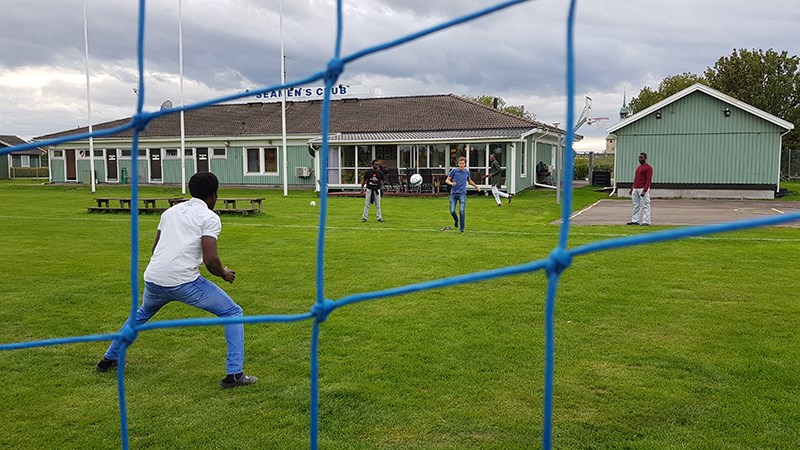 In these nice and comfortable surroundings, you are welcome to relax, read newspapers, arrange a barbeque or take part in some sports activities. At Johannisborg, we can offer basketball, volleyball, table tennis, football pitches and a pool table. During wintertime, we arrange indoor team sports at facilities nearby. All seafarers in port are offered transportation to and from the club. When possible, we can also make visits to the port of Oxelösund. Please contact Norrköping for arrangements.
Follow Johannisborg Seamen´s Club on Instagram @johannisborgseamensclub
Download the Welcome to Norrköping -folder as a PDF in this link.
Contact
Johannisborg Seamen's Club
Norra Promenaden 80
Box 261
601 04 Norrköping
Tel +46 (0)11 12 79 94
Mobil +46 (0)709 16 88 00
johannisborg@sjofartsverket.se
Manager: Jesper Ek
Opening hours
Mon-Thu: 6pm-10pm
Fri: 9am-3pm
Sat: closed
Sun: 2pm-6pm